After 4 weeks of bad weather... Philippe is going home / Après 4 semaines de mauvais temps : Philippe rentre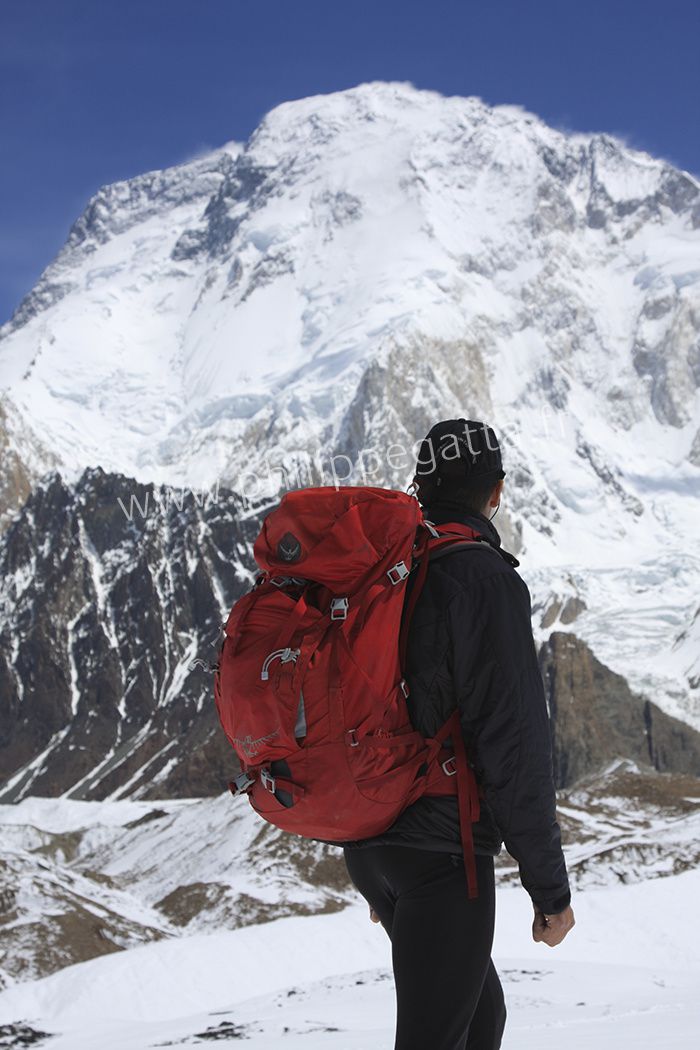 Philippe was stuck in C2 at 6450 m when a storm came in and they had loads of snow coming down. The summit attempt was canceled and they are all back in Camp Base since the 13th. It seems like the snow will continue falling and since they need a few days of good weather for the slopes to stabilize, Philippe doesn't think it is worth yet another 2 weeks waiting in Camp Base for an eventual attempt on just one of the three summits he came to do. On BroadPeak (1 days walk further away and the 3rd summit he wanted to do) the teams have the same situation...
Like many other teams, he has decided going home.
He wants to thank all of you that have supported him on this adventure, but unfortunately the weather was not on their side this year.
Philippe est resté bloqué au Camp 2 à 6450 m quand une tempête de neige a arrêté leur ascension. Ils ont annulés leur tentative sur le Gasherbrum 1 sont de retour au Camp de Base depuis le 13 au soir. La neige va continuer à tomber sans parler du vent fort qui souffle toujours en altitude.
Si la météo s'améliore il faudra encore plusieurs jours pour que les pentes se stabilisent et que les risques d'avalanches dimininuent. Il sera trop tard pour tenter l'enchainnement alors Philippe a décidé de rentrer. Les autres équipes son dans la même situation...

Comme un grand nombre d'équipes, Philippe a décidé de rentrer à la maison.

Il remercie tous ceux qui l'ont soutinu dans cette aventure, mais malheuresement la météo n'était pas avec eux cette année.