Summit bid on G2 planned for the 14th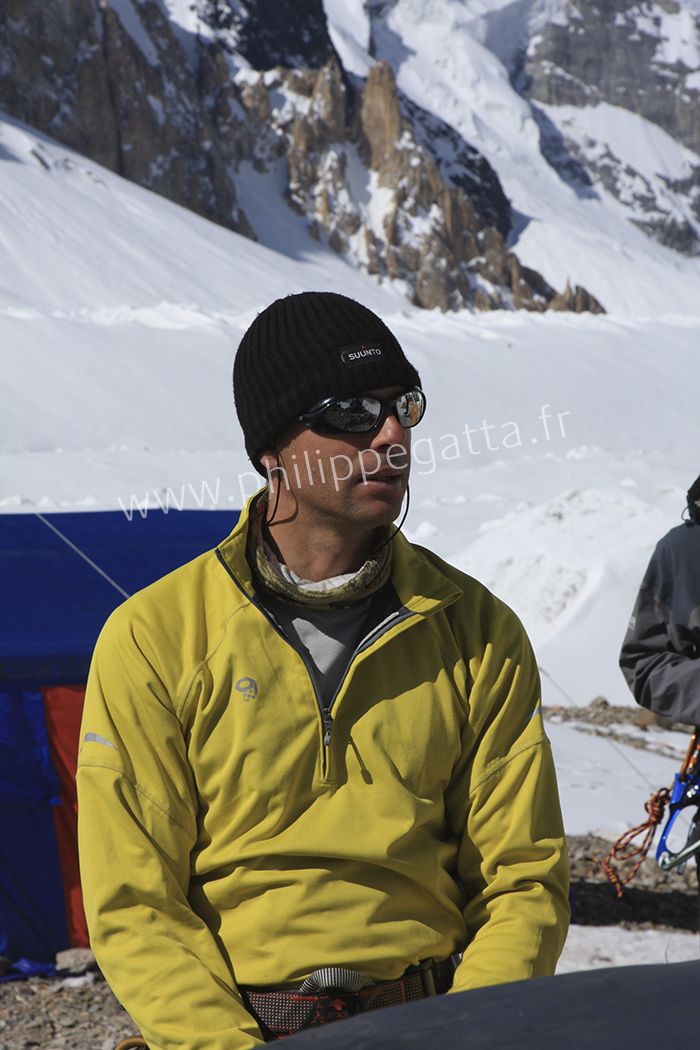 This morning Philippe called from Base Camp. He feels great, eat much and is very motivated. They have a weather window coming up so the plan is to make a summit bid on Gasherbrum 2:
11th- Camp 1, 12th - Camp 2, 13th - Camp 3 (his birthday) and the 14th - the summit.
If the good weather continues, they will only go down to Camp 1 that is the same for Gasherbrum 1 and 2. From there, they hope to make a summit bid on G1.
Good luck Philippe and the rest of the team!
Philippe a téléphoné du Camp Base ce matin. Il est dans une forme splendide, mange bien et il est très motivé. La météo est bonne pour plusieurs jours, alors le plan pour le Gasherbrum 2 est le suivant :
11: Camp 1, 12 : Camp 2, 13 : Camp 3 (son anniversaire) et le 14t le sommet.

S'il fait toujours beau après, ils vont descendre jusqu'au Camp 1 (commun au G1 et G2). De là, ils essayeront d'atteindre le sommet du G1.

Bonne chance à Philippe et tous les autres !