Philippe is awaiting the good moment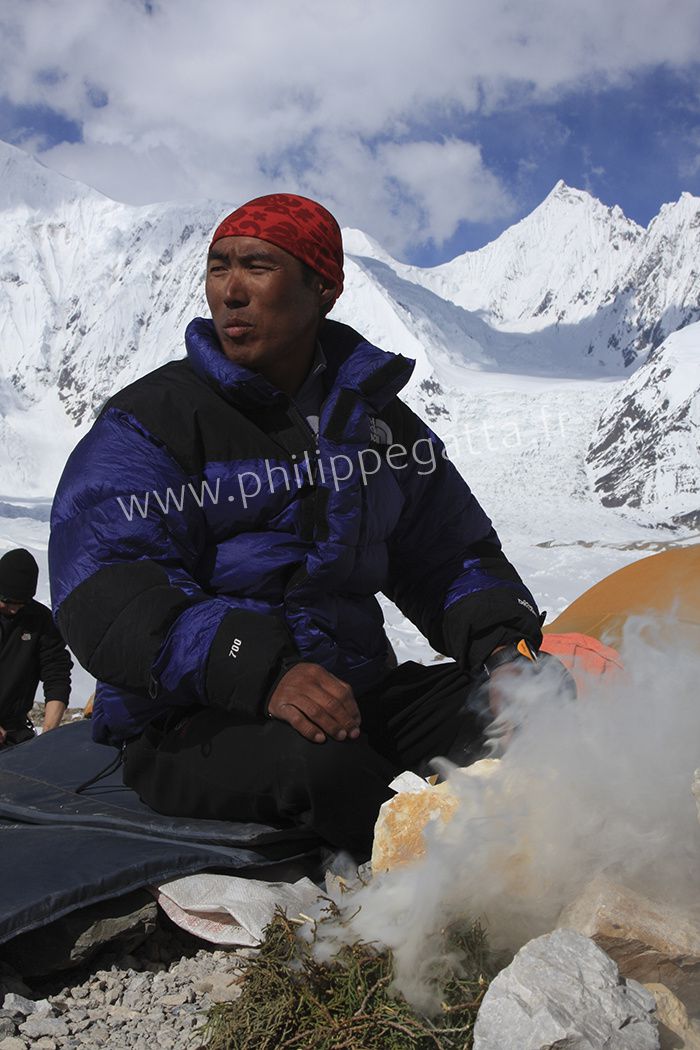 Hi all,
this is Anna writing from Islamabad and I am back from Base Camp. The technology hasn`t been great and I can only guess what is going on up there. The plan when I left Gasherbrum Base Camp the 23rd was that Philippe goes up to Camp 1 and sleep there, continue to Camp 2 the day after to spend the night. Then he should verify the snow coloir together with his climbing partner Serap Jangbu Sherpa. As of now they should be back in Base Camp to rest and go for a summit push on either Gasherbrum 1 or 2 soonest.
Bonjour tous,
je, Anna Gatta, vous ecris d'Islamabad de retour du Camp Base. Le telephone satellite ne marchent pas tres bien, alors je ne peux pas vous donner de nouvelles precises... Normalement Philippe est deja monte jusqu'a Camp 2 du G1 pour verifier avec son partenaire Serap Jangbu Sherpa les conditions du couloir des Japonais. Ils sont probablement rentre au Camp Base pour se reposer et attendre le bon moment pour fair un essai sur soit Gasherbrum 1 ou 2 (suivant les conditions).
Photo: Philippe's climbing partner Serap Jangbu Sherpa.